The Best Fence Installation Company
Fence Builders Irvine TX is the best fence installation company in the area for its incredible craftsmanship and quality fencing designs. We have established a world-class reputation for our pristine and durable fences while providing outstanding customer service. Our expert team has been building 5-star quality fences for many years, and with that experience comes a wide-reaching knowledge the business.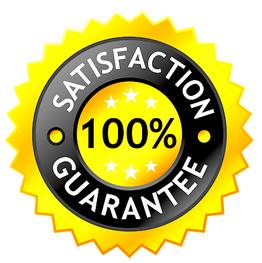 Diversity of options and Fencing Customization
Fence Builders Irving boasts a diverse and customizable catalogue containing a wide variety of combinations of fencing materials, cuts, styles, and designs. This is because our Fence Builders warehouse is conveniently located within the proximity of Irvine. We have access to the finest materials in the country and source them locally to save you on our premium graded fencing goods. From commercial to residential fencing styles and designs, we do it all! Our flawless construction of all kinds of fences lead the industry in quality fence installations. The possibilities are endless with our plethora of fencing combinations. Not sure where to start? Fence Builders has so many options that it can be a bit mind boggling, but don't worry! Below, you will see a list 20 of our common fencing styles.

Privacy Fence- These fences are paneled close together so that there is no visibility. This ensures that no one can intrude upon your premises so that you can enjoy the privacy of your home or commercial lot.
Picket Fence- This is a traditional "All American" look for your wooden or PVC fencing needs. Its aesthetic beauty adds great value to residential homes and backyards.
Panel Fence- These are a cost efficient and easy to install option for your fencing needs. Because our warehouse has panel fences pre made, they are great if you are in a time crunch.
Lattice Fence- Having lattice tops to your privacy fence maintains your confidentiality while allowing for light to penetrate into your garden. It also gives your yard fencing a marvelous design.
Dog-ear Fence- By selecting our dog-ear design for your wooden fence, you get traditional charm for your property at a great cost!
Gothic Point Fence- With its sharp appearance at the top of the fence, it offers a crisp design on your wooden fence installations.
Stockade Fence- These fences offer another traditional design with great symmetry and easy installation!
Flat Top Fence- This fence is a great design for privacy and congruency.
Scallop Fence- With its trademark curvature and design, it makes any wooden fence materials into a work of art!
Spaced Picket Fence-This style of picket fence is a modern adaptation of the classic. It has horizontally spaced pickets for a slighted view of walkways in a backyard.
Post and Rail Fence- For all of your Texas agricultural farm fencing needs, the post and rail fencing style is a great option. Its low cost and ability to contain farm animals make it a hit in the rural parts of Irvine.
Semi Private Fence- These are a great balance of utility. After all, you get the perks of low visibility while still allowing air to circulate throughout your yards, giving you good ventilation.
Contemporary Custom Fence- In order to accommodate the modern beauty of contemporary homes, we offer a wide array of customizable fences for that one-of-a-kind fence for your one-of-a-kind property!
Ornamental Aluminum Fence- A cost-effective alternative to iron materials, ornamental aluminum fencing gives you great value elegance. These are commonly seen in gated communities and as a popular choice in pool fence installations.
Chain-Link Fence- These are durable and stable fencing options that offer good visibility to open communication and to keep eyes on anyone around your property. These are commonly installed in sporting facilities, construction zones, and commercial properties.
Wrought Iron Fence- Their elegance and durability is second-to-none. Our hand-crafted wrought iron is coveted for its artistic charm and strong, durable materials.
Security Fence- Keep your property safe with a security fence. These are great choices for those who are interested in restricting access and keeping unauthorized personnel off your premises. We commonly build security fences for construction sites and industrial zones.
Pool Fence- If you own a home with a pool, it can be dangerous having a pool when small children are around. Keep them safe from drowning hazards by installing a pvc, aluminum, wood, or iron pool fence. These are also popular for community centers and apartment complexes looking keep trespassers out of their pools.
Driveway Gate Fence- If you are looking for a fence to complement your driveway gate installation, then this is the right choice for you!
Temporary Fence- Not all fences need to be permanent. Many construction companies utilize the portability of our temporary fences for multiple projects across Irvin TX.
This is only the beginning. Our Fence Builders catalogue has no shortage of opportunities to mix and match to find your dream fence. Among our multiple base models and personalized modifications, we can find the best solution to match your time constraints, your budget, and the aesthetics of your home or property. The one constant is that you will have 100% satisfaction guaranteed! All of our installations are safeguarded by our extensive fence installation service warranty. For years after the fencing installation process, our promise to you is a fence full of beauty and longevity. This allows you to enjoy your fence for the long haul and get the most out of your fencing investment.
Whenever you are ready to get the most stylish fence in Irving TX, pick up the phone and give us a call during our normal hours of operation. We can also be reached via our 24/7 online submission form to guarantee a prompt response from our customer service specialists. We take any and all inquiries, offer free estimates and quotes, and set you up with service minded fence building professionals to get the fence you've always dreamed of. We look forward to being your go-to fencing installation team!